Call Brockette Homes at 319-551-8692. Your Real Estate Professionals.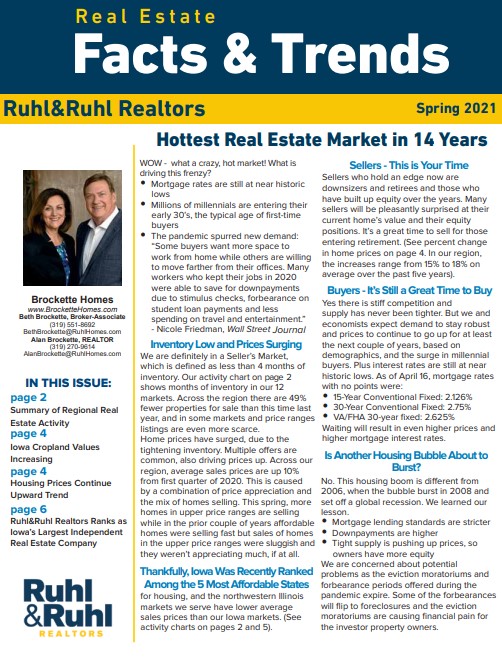 The Spring 2021 Facts and Trends newsletter is now available on our website. Hottest Real Estate Market in 14 Years! Iowa Cropland Values Increasing Housing Prices Continue Upward Trend Fannie and Freddie Changes Set to Impact Financing on Second Homes and Investments...
read more
We regularly share blog articles and videos about healthy homes, green homes and other home ownership topics. Sign up to receive our blog by email each time we post a new article or video.