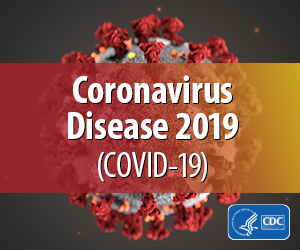 People have been asking, so here are some insights, as well as ways we are changing how we do business in today's environment.
First of all, Alan & I want to extend our prayers to those who have been directly impacted by the coronavirus.  We catch ourselves whining about our inconveniences and yet know people are being seriously impacted in so many ways.  We are grateful for our current health and financial situation, but understand these are uncertain times that may also bring additional stress. We're confident there is a light at the end of this tunnel and we'll all get through it together.
Most of us feel better by taking action and looking for things we can do to help.  I think it's important to stay in contact with each other.  While we may have to distance ourselves physically, we can still make phone calls, send cards & stay in touch through email and social media.  Check on those who are self-quarantined, in shut-down or having emotional difficulty dealing with uncertainty.  It's reassuring to hear that someone cares and is thinking of them.
Thank you for those who have asked us how our business is doing.  We can't help but be concerned about the businesses that have had to close or limit their normal activity.
There are certainly things we are doing differently.  But we find that there are many reasons why people still need or want to buy or sell a home.  So we're finding ways that we can help and still be cautious.  Of course there are the obvious things we do regarding hand-washing, avoiding touching our faces, staying home if we're sick.
Technology is a huge help.  Many of the technologies we use already are even more valuable at this time.  Here are some of the ways we are trying to reduce contact but carry out the services our clients require:
Most buyers choose to drive separately vs ride with us to tour homes.  If they do, it mostly happens with out-of-town buyers.  So especially now, we will plan to meet buyers at each home.  We can open the door and then give distance for our buyers to enter and tour.
I started wearing gloves to touch the lockbox, key and door knob.  Just being extra cautious.
Sellers can help by making liquid soap and paper towels available for handwashing as we leave, if needed.  If the sellers still live in the home, having lights on, doors ajar, etc helps to limit the need to touch switches, handles, etc.
We are discussing with our sellers whether or not an open house is needed and if so, how can we host in a different way.  Many sellers are simply deciding not to allow open houses at this time.  For vacant homes that have not had high traffic in the previous week or so, we may host an open house.  While we are wiping down surfaces, door handles, etc, it's a good idea if you are healthy and not exposed to the virus, that you use this more as a walk through vs opening cabinets, touching surfaces, etc.  We are happy to monitor the entrance and let people come through one at a time.
An alternative to open house is a Facebook Live event/virtual open house.  We will promote the time in advance so look for our Facebook posts.
Earlier this year we helped buyers from Florida, tour homes via video calls.  This is an alternative for buyer tours.  Both FaceTime (iphone) and Google's Duo app (Android) work well.  Once a buyer has found a home they want to write an offer on, we can arrange a personal tour, thereby reducing the number of physical tours.
The market price range at $250,000 and below over the past several years has moved so quickly that we backed-off producing home videos.  But this is a good time for us to re-start using videos for all price ranges and posting them on-line.  They allow buyers to get a very good sense of the home's layout, etc.
Video calls can be arranged for initial buyer/seller consultations and to review offers.
Finally, we can use electronic signatures as long as you have individual email addresses.  This is an easy process for even the least tech-savvy person!
These are ways we can help you continue on with your real estate needs.  Interest rates are historically low, helping people afford more home for their money.  We will likely see some slow down for a period of time but there are many buyers and sellers that still need to move forward. We'll get through this, working together.